Why Your Company Needs ECM Software
Check Your Document Management Satisfaction
Can you quickly, and in one step, find the required documents while you are calling an important client?
Do you have the management tools to assess the status of assignments you have given your team (fulfilled, not fulfilled, past deadline, etc.)?
Are you satisfied with the response time and the resulting image (positive or negative) created, for document requests both internally and externally?
Are you satisfied with the amount of papers and/or piles of papers on your desk and around your office? Group? Division? Company?
Are you able to track the history of any document and revert back to any version desired?
Given that you are certain you have saved the document, would you say with the same certainty that you can find the document when it is needed?
Comprehensive and powerful Enterprise Content Management (ECM) software will help an organization bring order to content management and promote effective collaboration. With the rich functionality of a complete and integrated ECM solution, your company will take advantage of an array of high value added benefits.
Effective Collaboration
ECM software allows all divisions of your organization to efficiently collaborate and significantly speeds up the decision-making process. You will decrease time to create, access, change, and manipulate information.
Reduced
Expenses
In addition to the productivity cost savings associated with shorter meetings, reduced decision making timeframes and saved administrative time due to the confidence of sharing consistent information, you will see a reduction in costs related to paper, ink, and office equipment use.
Increased Information Security
Full-functional ECM software provides your organization and users with an efficient system that allows for controllable access to all documents or records. An additional level of security can be added using advanced encryption procedures.
New Level of Visibility and Control
No need to email, call, or walk over to another desk. Simply check the workflow tools. Using ECM software, you improve work quality, enhance group productivity, and improve organization profitability.
Improved Corporate Competence
ECM software allows you to leverage your extensive corporate knowledge base. By using standard templates and predefined process paths, all applicable users can "know what you know" without time consuming Q & A sessions, tedious searches and time wasting inquiries of the few that know. Your organization will operate more efficiently, with a very low degree of error. Again, this translates into improved productivity and profitability.
New Competitive Advantages
Through a number of ECM concepts (i.e., one source, customized standardization, security layers, version control, etc.), clients reach a new level of information and business process efficiency. ECM software will help you unlock your knowledge base, more effectively promote your corporate culture, improve individual productivity, and generate additional profit.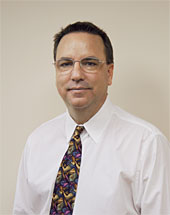 "If you think you do not have a coherent content management strategy in your company, don't feel bad. It's never too late to establish or enhance your corporate information management policy.
A comprehensive approach to establish an overall content management strategy is a prudent management practice that will help your business to be nimble, build credibility, and aid you in establishing corporate readiness. Further, it is vital for growing and achieving a company's long term strategic objectives."
President & CEO of Orienge
Daniel P. Shields
The Orienge Conterra ECM software brings exciting new opportunities to business owners and managers.
Study ECM chemistry and learn what Conterra does for ECM.
Read more about Orienge Conterra.