Orienge Experience
The Orienge Conterra ECM system is built on an ECM and business platform that has a solid customer base in 7 countries, including the United States. The platform encompasses more than 160,000 end-users, as well as about 3,000 developers & administrators, from over 1,700 local and global companies.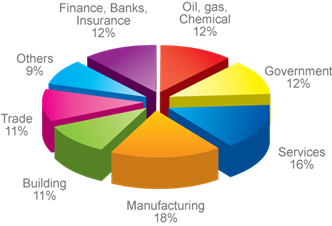 The 15 years of ECM software development and implementation experience and a solid customer base from DirectUM's ECM platform confirms the high quality, great efficiency, and the customers' potential benefit of the Orienge Conterra Enterprise Content Management system.
Read Orienge case studies.
Study ECM chemistry and learn what Conterra does for ECM.
Read more about Orienge Conterra advantages.
Read about Orienge Conterra system components.
Read about Orienge Conterra business solution.