Orienge Exhibited Conterra FIM
at IOFM's 12th Annual Accounts Payable 2013 Conference & Expo
New York, New York, October 29, 2013 – Orienge exhibited its Conterra Financial Information Management ("Conterra FIM") business solution on October 21-23, 2013 at IOFM's 12th Annual Accounts Payable 2013 Conference & Expo in Las Vegas, NV.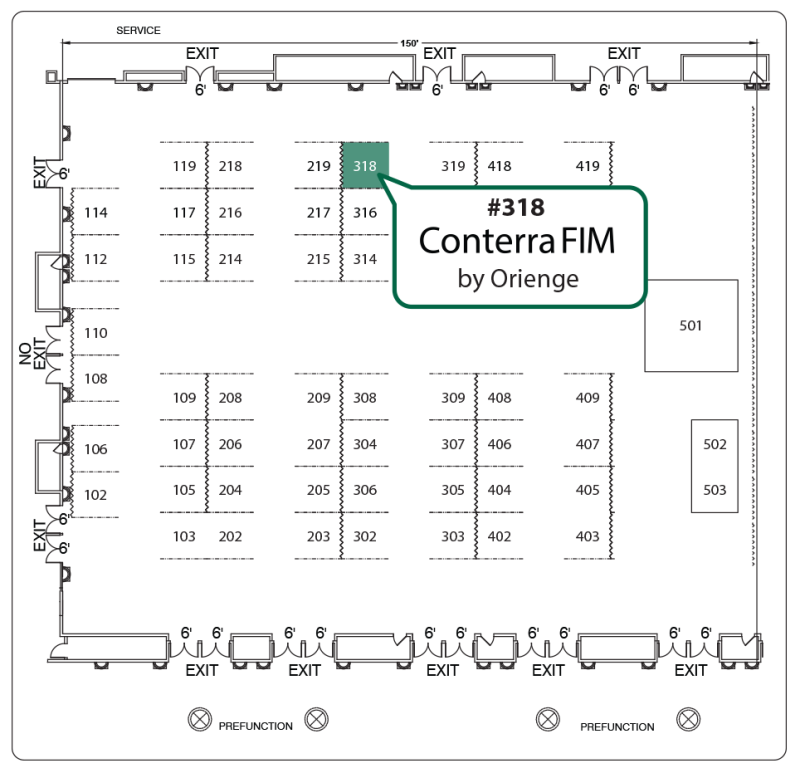 Every year IOFM's Accounts Payable Conference & Expo provides AP Professionals with new and creative solutions to the every day problems, plus the motivation to look confidently to the future. This year's program included over 35 Sessions; 4 Tracks; 11 Workshops; 2 Certification Programs and much more.
"This Conference & Expo is the largest in Accounts payable industry, and we are pleased to present our solution Conterra FIM, which is a great fit for this event," said Daniel P. Shields, President & CEO of Orienge. Continuing, "Many visitors of our booth were interested in our latest Conterra FIM implementation project, which already gives our Customer clear benefits in Accounts payable process. We are scheduling future meetings with some Accounts Payable 2013 Conference & Expo attendees."
Conterra FIM is built on the Conterra ECM platform, which gives the solution enterprise level of qualities: it is agile and transparent, powerful and reliable. All of the Conterra presentation materials and collateral used during the IOFM's 12th Annual Accounts Payable 2013 Conference & Expo are available at the Orienge website (www.orienge.com).
To learn more about Conterra FIM, visit the website www.orienge.com/fim. Feel free to watch our free demo and sign up for a personal meeting, ask for more information concerning the Conterra FIM solution, see the slideshow or get the brochure.
About Orienge
Orienge, LLC ("Orienge") is a software development, sales, and consulting organization focusing on Information Management (IM) and Enterprise Content Management (ECM) in the United States.
Download the official press release in PDF format